News
General motoring news, and news specific to Nottingham Advanced Drivers.
Note that news items may have links that take you to other sites.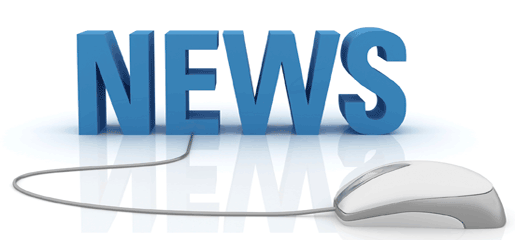 General News
Nov 18 - Netherlands on brink of banning sale of petrol-fuelled cars
The Dutch government has set a date for parliament to host a roundtable discussion that could see the sale of petrol- and diesel-fuelled cars banned by 2025.
https://www.independent.co.uk/environment/climate-change/netherlands-petrol-car-ban-law-bill-to-be-passed-reduce-climate-change-emissions-a7197136.html
Sept 2018 - By 2020, no one will be killed or seriously injured in a new Volvo
Volvo has made a shocking pledge: By 2020, no one will be killed or seriously injured in a new Volvo car or SUV.
https://money.cnn.com/2016/01/20/luxury/volvo-no-death-crash-cars-2020/index.html
June 2018 - he motor insurance industry is warning carmakers against the use of the word "autonomous" in their marketing.
A report for the Association of British Insurers says the way some advanced vehicles are described can convince motorists that they have self-driving cars when that is not the case.
There are no fully autonomous cars on British roads.
However, manufacturers such as Tesla, BMW and Nissan offer features that can partially automate the driving process.
https://www.bbc.co.uk/news/technology-44439523
April 2018 - Ant McPartlin fined £86,000 for drink-driving
The TV presenter Ant McPartlin has been fined £86,000 and disqualified from driving for 20 months after admitting drink-driving.
The 42-year-old entertainer crashed into two vehicles after taking a corner at speed while under the influence in Richmond, south-west London, last month. He was more than twice the legal limit.
https://www.theguardian.com/tv-and-radio/2018/apr/16/ant-mcpartlin-pleads-guilty-drink-driving
April 2018 - Tesla continues to blame driver in fatal crash
Weeks following a crash that claimed the life of Model X owner Walter Huang, Tesla's response to the event continues to create controversy for the automaker and its Autopilot system.
Huang, 38, died shortly after driving into a fixed highway barrier at highway speeds, in a severe crash that destroyed the front part of the crossover, set it on fire and damaged two other vehicles nearby, one of which collided with the back of the Tesla following its impact with the barrier. Huang succumbed to his injuries shortly after being transported to a hospital.
http://autoweek.com/article/autonomous-cars/tesla-blames-driver-fatal-crash-involving-autopilot
March 2-18 - Autonomous Uber accident: Volvo system that would've spotted pedestrian 'was switched off'
Last week, police released a video of a fatal incident involving an autonomous car and a pedestrian. At the time, we noted Uber's Volvo XC90 appeared to take no evasive action such as braking or even swerving – suggesting the car's systems hadn't even seen the pedestrian. It seemed that the mule was running two autonomous systems in parallel: the experimental Uber system and the Volvo's factory-fitted system, but new information has come to light confirming the latter was turned off.
A spokesman for Aptiv, the company that makes the driverless system for Volvo, has revealed Uber turned the XC90's systems off prior to the accident.
'We don't want people to be confused or think it was a failure of the technology that we supply for Volvo, because that's not the case,' Zach Peterson, a spokesman for Aptiv Plc, told Bloomberg. He added the Volvo XC90's factory-fitted system was in no way related to Uber's own system.
http://www.carmagazine.co.uk/car-news/tech/volvo-xc90-uber-driverless-car/
June 2017 - Can you use straight lining, apexing, or the racing line on a bend?
This is generally practised in an attempt to encourage the limit point of vision to match/open quicker and allow a greater speed of approach. Issues often arise when a vehicle comes into view and your movement required to adopt a position of safety is sudden and often coarse. The oncoming vehicle could react to your presence and this may cause a chain reaction behind it.
One suggestion is to use SLAP:
SAFE – is it safe to do so? (Considering the view available and any hazards)
LEGAL – Is it legal to do it? (Road markings)
ACHIEVE – Does it actually achieve something? (Or are you just showboating)
PERCEPTION – What is the perception of another road user of your actions?
https://www.iamroadsmart.com/media-and-policy/news-and-insights/blog-post-details/advice-and-insights/2017/04/24/the-offside-rule
Mar 2017 - Top Gear should have been parked when Jeremy Clarkson was fired
The Top Gear format is a classic piece of port manteau television, but it should have been parked when the BBC made the unnecessary, politically motivated and financially ruinous decision to fire Jeremy Clarkson.
http://www.gq-magazine.co.uk/article/top-gear-episode-two-2017-review
Feb 2017 - 13 times more likely to be involved in a collision
A driver who texts and drives is 13 times more likely to be involved in a collision, and their reaction times in emergency events are often longer than drivers intoxicated by alcohol.
Care On The Road, Feb 2017. ROSPA Advanced Drivers magazine.
Dec 2016 - Top Gear's Jeremy Clarkson Is Back With the Supercharged 'Grand Tour'
It's three old men who fall over and drive cars: there you go. Three fat old men — well, two fat old men and a slightly thinner one. We fall over and laugh at each other. That's the show.
http://www.mensjournal.com/entertainment/articles/top-gears-jeremy-clarkson-is-back-with-the-supercharged-grand-tour-w453501
October 2016 - 260 accidents in 2014 were caused by uncorrected, defective eyesight
A new Direct Line survey reveals that millions routinely drive with bad eyesight... The survey of 2,003 adults found that 13.3 million UK motorists risk their lives and those of other road users by driving with poor eyesight as a result of not wearing their glasses or contact lenses. A fifth admitted to always driving without them.
Direct Line's study found that 16 per cent of drivers have had an accident in the past two years, increasing to 67 per cent for those who needed glasses or contact lenses but didn't wear them. Meanwhile, 37 per cent admitted to not having had a vision test in the past two years or more.
Department for Transport figures reveal that 260 accidents in 2014 were caused by uncorrected, defective eyesight, nine of which were fatal, 56 serious and 195 slight
http://www.telegraph.co.uk/cars/features/driving-test-eyesight-why-its-time-to-take-another-look/
June 2016 - Chris Evans to take less prominent Top Gear role after audience dives
The third episode of Top Gear, the first to feature motoring journalists Rory Reid and Chris Harris, received positive reviews, but was watched by a live audience of just 2.37 million viewers, down nearly half a million on the previous week.
The programme, which recorded the second-lowest audience figures since Jeremy Clarkson revived the motoring show, in 2002, received plaudits from viewers for the performances of Reid and Harris, who usually host the online spin-off show, Extra Gear.
http://www.telegraph.co.uk/news/2016/06/13/chris-evans-to-take-less-prominent-top-gear-role-after-audience/
April 2016 - Driverless lorries get UK trials
Driverless lorries and cars will be trialled in the UK, the government has confirmed in its Budget.
It also announced that driverless cars will be trialled on UK roads by 2017.
http://www.bbc.co.uk/news/technology-35820873
March 2016 - One of Google's self-driving cars crashed into a bus in California earlier this month
It is not the first time one of Google's famed self-driving cars has been involved in a crash, but it may be the first time it has caused one.
Google is to meet with California's Department of Motor Vehicles (DMV) to discuss the incident, and determine where the blame lies.
On 14 February the car, travelling at 2mph (3km/h), pulled out in front of a public bus going 15mph (24km/h).
The human in the Google vehicle reported that he assumed the bus would slow down to let the car out, and so he did not override the car's self-driving computer.
http://www.bbc.co.uk/news/technology-35692845
Jan 2016 - One in five experienced drivers would fail driving test
Twenty eight per cent of those questioned said they struggled to parallel park, while a quarter admitted that reversing into a parking bay was a challenge they preferred to avoid... one in six people admitted they struggle to complete a turn in the road without needing to undertake significantly more manoeuvres than the traditional three-point turn.
http://www.telegraph.co.uk/cars/news/one-in-five-experienced-drivers-would-fail-driving-test/
Sept 2015 - Smoking in cars with children illegal
Starting on October 1, 2015, it will be illegal to smoke in a car (or other vehicles) with anyone under 18 present. The law is changing to protect children and young people from the dangers of secondhand smoke.
http://www.inquisitr.com/2342320/smoking-in-cars-with-children-illegal-starting-october-1st-2015/
July 2015 - More on driving licence changes
See previous news items.
When hiring a vehicle abroad drivers should check with the hire company what they need to see as many will only ask to see the photocard. A spokesman for the DVLA said:
"If the hire company does need to confirm other information, the driver can generate a code online by going to GOV.UK and searching for 'view driving licence'. They can also download or print a summary of their licence online. They can also call DVLA on 0300 083 0013 and we will generate a check code for them."
But this code does not normally need to be given if hiring a car outside of Europe.
In the USA, customers will normally just need the photo-card UK driving licence, if they have one, or the main part of the old paper driving licence. They will not need the counterpart, their driving history from the DVLA or an access code.
http://www.telegraph.co.uk/finance/personalfinance/11696833/Do-the-driving-licence-changes-affect-car-hire-outside-of-Europe.html
May 2015 - Abolition of the counterpart to the photocard driving licence
From 8 June 2015, the paper counterpart to the photocard driving licence will not be valid and will no longer be issued by DVLA. The counterpart was introduced to display driving licence details that could not be included on the photocard. These details include some vehicle categories you are entitled to drive and any endorsement/penalty points.
You can see what details are on your licence online.
If you're hiring a vehicle or you drive for a living and you're asked to provide evidence of your driving record (entitlements and/or penalty points), you'll also be able to do this online.
https://www.gov.uk/government/news/driving-licence-changes
Mar 2015 - The end of Top Gear?
Jeremy Clarkson suspended: James May confirms Top Gear host was in 'a dust-up' with producer over dinner
http://www.telegraph.co.uk/news/celebritynews/11463383/Jeremy-Clarkson-suspended-after-punching-Top-Gear-producer-in-row-over-catering.html
"...the three presenters could walk away from Top Gear before the BBC's investigation into Clarkson's behaviour is concluded..."
Petition calls for BBC to bring back suspended Top Gear host
https://www.change.org/p/bbc-reinstate-jeremy-clarkson
Feb 2015 - Car insurance: league table of professions that make the most claims
Doctors and other medical professionals make the most car insurance claims, research shows.
A top ten, published by price comparison website Gocompare, was led by GPs, 28pc of whom have made a claim in the past three years.
Other health workers also fared badly with 27pc of hospital consultants registering a claim, 26pc of drug addiction counsellors and 25pc of health visitors.
These roles were followed by probation officers (24pc) and environmental health officers (24pc).
At the bottom, only 4pc of car dealers asked for a payout. Other professions with apparently safer drivers were couriers, car valets, van drivers, painters, plasterers, and professional footballers. Journalists were just over the national average, at 16pc.
http://www.telegraph.co.uk/finance/personalfinance/insurance/motorinsurance/11411206/Car-insurance-league-table-of-professions-that-make-the-most-claims.html
We are happy to train doctors!
January 2015 - Stealth cameras on M25 in Kent have caught 700 drivers in two months
Motorists risk heavy fines following the introduction of a new generation of speed cameras on Britain's busiest motorway.
Digital technology has been introduced to catch drivers breaking the 70mph speed limit on the M25 in Kent.
http://www.dailymail.co.uk/news/article-2910941/Watch-new-stealth-cameras-motorways-Devices-M25-Kent-caught-700-drivers-two-months-arrive-M1-M3-M6-soon.html
Note that many of the opinions expressed in the article do not reflect IAM policy - or the law!
January 2015 - How to prepare your car for winter
Chris Knapman, Contributing Editor at Telegraph Cars, shows you how to prepare your engine and tyres for a cold snap, and demonstrates other practical steps you can take to make sure you reach your destination safely.
http://www.telegraph.co.uk/motoring/motoringvideo/9048886/Winter-driving-how-to-prepare-your-car-for-winter.html
December 2014 - Firms urged: Improve staff driving
Companies are being warned: improve your workers' driving skills.
The call comes after new figures show the company motorists were to blame for nearly half of all accidents involving company vehicles in 2013.
LexAutolease's research shows that this was the case in 49% of 44,448 such accidents
http://www.rac.co.uk/advice/motoring-news/firms-urged-improve-staff-driving
November 2014 - East Midlands holds worst driving risks
Motorists driving in England's East Midlands face greater risk of a serious road accident than anywhere else in the UK, according to new research.
The Road Safety Foundation's research also supports previous studies which claim countryside routes are the most dangerous.
http://www.rac.co.uk/advice/motoring-news/east-midlands-holds-worst-driving-risks
October 2014 - Petrol tipped to fall another 6p
Motorists could see another 6p wiped off the cost of petrol, say experts as a price war breaks out among supermarkets.
Sainsbury's, Asda and Tesco have promised to cut petrol prices by 1p a litre and diesel by as much as 2p at some forecourts.
http://www.telegraph.co.uk/motoring/news/11160117/Petrol-tipped-to-fall-another-6p.html
Sept 2014 - Transport Secretary to axe pointless traffic signs
Transport Secretary Patrick McLoughlin has called for an end to 'pointless' signs – saying they confuse drivers and make the roads more dangerous.
Regulations are set to be tightened up, as it is revealed the number of signs cluttering Britain's roads has more than doubled in 20 years to 4.5million.
Read more: http://www.dailymail.co.uk/news/article-2609129/Transport-Secretary-axe-pointless-traffic-signs-clutter-roads-revealed-theyve-doubled-number-20-years-4-5million.html
Aug 2104 - Car tax disc to be axed after 93 years
The tax disc to show motorists have paid vehicle excise duty is to be replaced with an electronic system, Chancellor George Osborne has announced in his Autumn Statement.
The disc was introduced in 1921 but officials say it is no longer needed with the DVLA and police now relying on an electronic register.
http://www.bbc.com/news/uk-politics-25223631
July 2014 - RAC calls on councils to ease motorists' parking woes
The RAC has said that local councils should act "soon" to reduce parking charges and increase the amount of parking space available to motorists.
http://www.telegraph.co.uk/motoring/news/10995635/RAC-calls-on-councils-to-ease-motorists-parking-woes.html
July 2014 - IAM members save up to 40 % on Airport Parking
Topical reminder - As a member of the IAM, you can pre-book your airport parking and save up to 25% with APH and up to 15% on other participating car parks.
http://www.iam.org.uk/members-area/benefits/lifestyle/20235-airport-parking-a-hotels-ltd-aph
July 2014 - Aston Martin will make a Lagonda super saloon
Aston Martin has announced it will revive the 'Lagonda' badge for a limited run of an exclusive new super saloon.
http://www.topgear.com/uk/car-news/aston-martin-lagonda-super-saloon-revealed-2014-07-25
July 2014 - I thought the car was on fire: bizarre reasons for stopping on the motorway
A driver abandoned his car on a motorway thinking it was about to burst into flames, only to realise that the word "Fire" that had appeared on his dashboard referred to an Adele song on the stereo.The man was listening to the song Set Fire to the Rain when he stopped abruptly, the Highways Agency said. It was one of many odd reasons motorists gave for stopping illegally on motorways. Full article at
http://www.telegraph.co.uk/motoring/news/10982055/I-thought-the-car-was-on-fire-bizarre-reasons-for-stopping-on-the-motorway.html
June 2014 - The Group gets its third Master
The Group now has three Observers who have achieved the IAM Masters certification: Colin Davenport, Walter Mann and Simon Poulton.
The Masters is recognized as being the most difficult driving test for civilians.
May 2014 - The Group gets its fourth National Observer
The Group now has four Observers who are amongst the first in the Country to have achieved the National Observer standard: Peter Brunger, Colin Davenport, Simon Poulton, and Mike Swift.
The National standard replaces the previous Senior Observer, and recognizes Observers with exceptional skills in coaching associates and in demonstrating advanced driving. The key difference is that the National is administered and audited by an outside body - the IMI - which guarantees a consistent standard across the country.