This shows our test successes.

Some people join us simply to improve their skills or to gain more confidence on the road, and do not wish to take the test. Our objective is to make you a safer driver, and whilst we encourage you to take the test, this is entirely optional.

We are not automatically informed of test results, so this table only records the results that people have given us.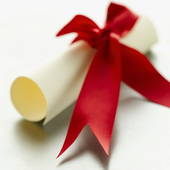 | | | | |
| --- | --- | --- | --- |
| Course | Number on course | Number giving us their result | Number passed |
| 09/3 | 10 | 9 | 8 |
| 10/1 | 5 | 4 | 4 |
| 10/2 | 8 | 5 | 4 |
| 10/3 | 9 | 8 | 8 |
| 11/1 | 9 | 6 | 5 |
| 11/2 | 7 | 7 | 6 |
| 11/3 | 8 | 6 | 6 |
| 12/1 | 8 | 6 | 4 |
| 12/2 | 7 | 7 | 5 |
| 12/2a | 6 | 3 | 2 |
| 12/3 | 6 | 6 | 5 |
| 13/1 | 7 | 3 | 3 |
| 13/2 | 12 | 11 | 9 |
| 13/3 | 9 | 9 | 6 |
| 14/1 | 9 | 8 | 8 |
| 14/1 1-2-1 | 8 | 7 | 6 |
| 14/2 | 8 | 5 | 5 |
| 14/2 1-2-1 | 6 | 4 | 3 |
| 14/3 | 9 | 5 | 5 |
| 14/3 1-2-1 | 3 | 1 | 1 |
| 15/1 | 11 | 7 | 5 |
| 15/1 1-2-1 | 7 | 4 | 3 |
| 15-2 | 8 | 5 | 4 |
| 15-3 | 13 | 7 | 5 |
| 15/3 1-2-1 | 2 | 2 | 2 |
| 16/1 | 7 | 2 | 1 |
| 16/1 1-2-1 | 8 | 7 | 6 |
| 16/2 | 6 | 2 | 1 |
| 16/2 1-2-1 | 10 | 2 | 2 |
| 16/3 | 6 | 0 | 0 |
| 17/1 | 9 | 4 | 3 |
| 17/2 | 7 | 6 | 5 |
| 17/3 | 13 | 9 | 9 |
| | | | |
| Total | | 177 | 149 (84%) |
| | | | |