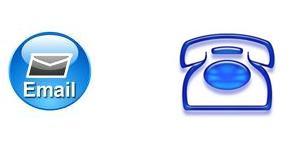 Please use the form on the right to discuss joining a course, and for general enquiries. If you prefer to send a plain email then the main contact for enquiries is Peter Munro..

If you want to leave feedback after you have completed your training, please use this form.

Contact Information:

| | | | |
| --- | --- | --- | --- |
| For queries relating to courses or to joining the group. | | | |
| Once you have joined, for queries about any driving or Observer issues, or if there is a problem with a Sunday drive. | Colin Davenport | | |
| For admininstration of your group membership. | Peter Munro | | 07814 305 291 |
| If you cannot get hold of anyone else. | Simon Poulton | | |
Your contact information will be kept confidentially. It will only be used by this group to answer your query, and to contact you if you join one of our courses. Fields marked * are mandatory.

Link to disclaimer form (July 16 version):

Download PDF

Note that this may be copied to your browser download folder, so look in there if it does not just open.
Before we can do any in-car work with you, you will need to sign a disclaimer form. This simply states that you have all the legal documents to drive your car (insurance etc) and that you are fit to drive. You should receive one of these in your welcome pack, but if not you can download it here and print it out. Either way, please sign it and bring it to your first drive.

The Committee


David Beresford
(Chairman)
David Crooks

Colin
(
Chief Observer and
Associate Liaison)
Jayne Marshall
Peter Munro (Membership Coordinator)
Simon Poulton
Mike Swift