When you join the main IAM it will be as an Associate member, and you can then apply for the test at any time. We suggest very strongly that you discuss this with us, and wait until we advise you that you are ready to take the test.

Your Observers are experienced at judging your driving standard, and will be monitoring your progress against the requirements of the Advanced Test. You can discuss your progress with any of us, and we can tell you where your strengths are and where you need improvement to be confident of passing.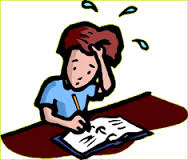 Applying for the test
You need to apply to the main IAM. You can do this online here:

https://www.iamroadsmart.com/courses/book-your-advanced-test

You will need to specify your group (Nottingham Advanced Drivers) and your preferred location for the test. You also need to give dates when you are not available.

The IAM will find the most convenient examiner, and he will contact you - usually within a week of your application. If it gets beyond a fortnight then contact us or the main IAM to see what is happening.

The examiner will propose a date for the test, and if this is not convenient he will be happy to negotiate a different time. The examiner will be either a serving or retired Police driver, so may not be able to fit-in with your first choice.

The examiner will tell you where to meet, which is usually in the car park of a local pub or supermarket. Make sure that you understand what he is saying, and that you have full details of the location.

You will have the examiner's contact details, so you can re-arrange the test if circumstances change. The examiner may also need to change the date.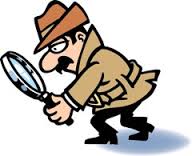 When you know the test location you should do the following:

Drive there so you know exact

ly where it is and how long it takes to get there.



Think about where you might park (see below).

Drive around the area so you are familiar with it - the start of the test should then be easy.

Look for hazards and think about what your commentary may be.

Look at the speed limits and where they change - you can also think about your commentary on this.

Preparing
You should think about the following as the test draws near:
Your Observers will have got you ready, but you should revise the Highway Code and your IAM manual. The examiner is unlikely to ask you direct questions on the Highway Code, but he will put you into situations where you need to know what it says.
Check that all your documents are valid: Driving Licence, Insurance, MOT (if applicable), Registration Document, Tax. You should only need to show the examiner your signed Disclaimer form (see here) but it is sensible to bring as much with you as possible.
Make a critical examination of your car to check for problems such as worn tyres or wiper blades, cracked windscreen, external damage, and that there is nothing that may cause the examiner to doubt that you take motoring seriously. Have a professional check done if you are not confident about doing it yourself.
If there is a gap after your course, ask us for a fill-in observed drive to give you extra confidence.

Just before the test, clean the car inside and out to show the examiner that you are taking it seriously.
Take a look at the FAQ section of the site.
See these Hints and Tips
The Test
On the day of the test:
T

he examiner will ask for the Disclaimer form. Your driving licence will also be necessary as part of the normal legal driving requirements



Note the weather and other local aspects as you drive to the test, and think about how you will start your commentary.

Make sure that the car is full of fuel.

Take your copy of the Highway Code so that you can look things up if you have a sudden panic on the way.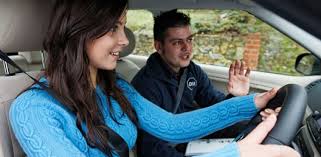 When you get there, reverse into a parking spot. The examiner will probably be early so will see you do this. Reversing shows that you are adopting the recommendations of the IAM, and also may complete one of the test requirements so you do not have to do it later. It also means that you do not start the actual test with a potentially difficult reverse.

The examiner will ask you if you will be giving a commentary. This is optional, but we strongly recommend that you do one to illustrate your System and planning. We will discuss this during your training and show you how to do it.

The examiner will greet you, look at your Disclaimer form, describe what is going to happen, give a disclaimer himself (saying that you are responsible for driving the car), and then invite you to move off.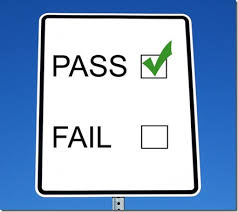 The test should be like a normal observed drive. The examiner will tell you what to do, and will make conversation if he feels that this will help to calm you. He will not trick you by asking you to do things that are illegal, but he will take you into a variety of driving situations that demand knowledge, skill, and systematic planning.

Give as much commentary as you can since this will show your thought processes and system. It is better to do this right from the start, and this is why you should prepare some headlines to talk about around the area where the test starts.



There are likely to be at least two maneuvers which may be: reversing around a corner, reversing into an entrance, parallel parking, (all of these may be to the left or right), and turning around in the road. Note that a parallel park may be behind one vehicle rather than between two, so you should practise this.

The IAM definition of an Advanced Drive is "One that is safe, systematic, smooth and progressive, and one that complies with the law in all respects".

The test will last about 90 minutes, and as soon as it finishes the examiner will tell you whether you have been successful. The actual wording will be that he will recommend you for full membership of the IAM.

Whether you pass or fail he will give you a detailed de-brief of the drive and suggest areas for improvement. If you fail, take careful note of what he says so that we can work on any issues with you. You can then arrange a re-test which is for an extra fee.

Your certificate will come in the post around a fortnight later.

Once you have taken the Advanced Test, please tell us how you get on - both the result, and your overall experience - so that we can advise future candidates what to expect. You can leave feedback here about your experiences.