If you choose the fixed option for your training then you will need to book a place on one of the courses shown below.

We ask you to commit to attending each drive of your course.


Owing to the way that we run the courses (see here) it is not possible to alter the dates of your drives once they have been arranged.

You need to be sure that you have access to a single roadworthy car thoughout the course, and the opportunity to do lots of driving during the week.
The six Sunday drives are unlikely on their own to be enough to get you a pass in the Advanced Test. You will need to practise the techniques when you are driving on your own. You will find this much easier if you stick to driving one car.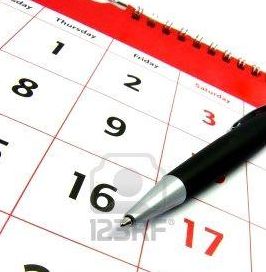 Drives take place on Sunday mornings and
start from Sainsbury's at Castle Marina. We meet at the recycling bins -
see
here
for directions
. We meet at 0900 for a briefing and start the actual drive at around 0915-0930. You should assume that the drive will take about two hours.
The first and last drives are preceded by a short discussion in the Holiday Inn next to Sainsbury's at 0900. Park at
Sainsbury's since the drives will start from there after the discussion.
| | |
| --- | --- |
| | |
| 15/9/19 | Pre-drive session at Holiday Inn 0900, Drive 1 |
| 22/9/19 | Drive 2 |
| 29/9/19 | Drive 3 |
| 6/10/19 | Drive 4 |
| 13/10/19 | Drive 5 |
| 20/10/19 | Pre-drive session at Holiday Inn 0900, Drive 6 |
| | |
| Course 20/1 | |
| 12/1/20 | Pre-drive session at Holiday Inn 0900, Drive 1 |
| 19/1/20 | Drive 2 |
| 26/1/20 | Drive 3 |
| 2/2/20 | Drive 4 |
| 9/2/20 | Drive 5 |
| 16/2/20 | Pre-drive session at Holiday Inn 0900, Drive 6 |
| | |
| Course 20/2 | |
| | Pre-drive session at Holiday Inn 0900, Drive 1 |
| 12/4/20 | No drive due to Easter holiday |
| 19/4/20 | Drive 2 |
| 26/4/20 | Drive 3 |
| 3/5/20 | Drive 4 |
| | Drive 5 |
| 17/5/20 | Pre-drive session at Holiday Inn 0900, Drive 6 |
| | |
| | |
| 13/9/20 | Pre-drive session at Holiday Inn 0900, Drive 1 |
| 20/9/20 | Drive 2 |
| 27/9/20 | Drive 3 |
| 4/10/20 | Drive 4 |
| 11/10/20 | Drive 5 |
| 18/10/20 | Pre-drive session at Holiday Inn 0900, Drive 6 |
| | |
| | |